Our Protection Mechanism against Corona virus and its variants – Research Reports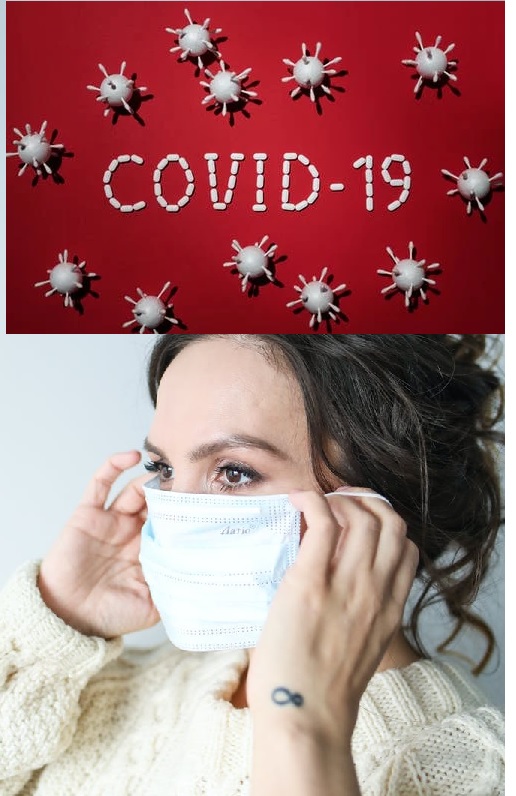 Reading Time:
4
minutes
Dr. Juni Banerjee, PhD; Neucrad Health Desk; April 22, 2021
The second wave of the Covid-19 pandemic has currently hit the world. However, this time along with SARS-CoV-2, newer variants of coronavirus are getting traced from Britain, Africa, Brazil, and California corona infections. These new variants are not only infectious but also fast to spread all over the globe, including India.
Although the initial phase of vaccination has started in every country, concerns, fears, and questions are arising about: a) severity of the novel coronavirus and its variants, b) possible ways to prevent and treat the infections due to coronavirus and variants, c) effectiveness of the current vaccines against the newer variant sand d) response of body's immune system against SARS-CoV-2 vs its variants. Researchers and scientists are already working towards these answers.
Recently, scientists from the La Hola Institute of Immunology (California), the Craig Venter Institute, the University of Genoa (Italy), and the University of California, have published some new findings for the body's T-lymphocyte responses towards SARS-CoV-2 and its newer variants. Their research has indicated the role of the produced CD4+ and CD8+ T-lymphocytes during SARS-CoV-2 and its variant-mediated infections. They further examined the T-lymphocyte response pattern for Moderna, Pfizer, Bio-N tech vaccines for both novel coronavirus and its variant viruses. Before discussing their interesting research findings in detail, let's understand how the T-lymphocyte acts in our body against the SARS-CoV-2.
The role of T-lymphocytes in preventing infections
T-lymphocytes are specialized cells of our immune system. CD4+ and CD8+ are the two types of T-lymphocytes that work together to prevent infections. When an external pathogen enters our body, specific T-lymphocytes are produced against a particular part of its antigen called the 'epitope', to which antibodies get attached. Whereas CD4+ cells stimulate B-lymphocytes to produce 'neutralizing antibodies' against the pathogen/antigen, the CD8+ T-lymphocytes have the ability to directly attack and destroy the foreign pathogens as cytotoxic-T-lymphocytes. In short, the T-lymphocyte's response is highly pathogen-specific. The same phenomenon holds true for the role of T-lymphocytes against SARS-CoV-2 viral antigens and epitopes.
T-lymphocyte shows similar response and effectiveness against coronavirus and its variants: Scientific observation
The research team collected T-lymphocytes from donors a) who got recovered from SARS-CoV-2 infections and b) who received a second dose of the corona vaccine to get protection against SARS-CoV-2 and other variants of the virus (B.1.1.7, B1.351, P.1 and CAL.20C). The response of T-lymphocytes (CD4+ and CD8+ cells) was reviewed in the laboratory with in-vitro experiments. At the same time, the scientists examined how Moderna, Pfizer, and Bio-Ntech vaccines can produce T-Lymphocyte responses against the infection of SARS-CoV-2 and its variants.
According to the researchers, the results are quite promising as a) firstly, there is no significant difference in the T-lymphocyte response in the patient's body against SARS-CoV-2 and its contagious variant viruses and b) secondly, substantial activity of CD4+ and CD8+ T-lymphocytes has been observed in the body of the vaccine recipients after the complete dose of vaccination. This important research work has recently been published in the journal bioRxiv.
Any Limitations in their Experiments?
At the same time, however, there were some notable limitations in their experiments.
Many scientists have questioned the 'antibody reactivity' that has developed in the patient's body against SARS-CoV-2 since different levels of neutralizing antibodies are effective in different patients with corona infections.
In addition to the T-lymphocyte response, the crucial role of antibodies in preventing infection by the coronavirus and their new variants is missing in their study.
Any issues regarding the possible affected antigen presentation method of corona-infected cells due to any subtle mutations present in the antigen peptides of SARS-CoV-2 and its variant viruses have not been discussed in the experiments.
Besides, the greater the number of donors in the study, the stronger the evidence in favor of the researchers' argument.
Hence, even though this study is giving good hope about the role of T-lymphocytes in fighting the covid-infections and providing protection (following vaccination) against the coronavirus and its new variants, the scientists still need to carry further research and gather more information for cementing their conclusion.
References:
Tarke A, Sidney J, Methot N, Zhang Y, Dan JM, Goodwin B, Rubiro P, Sutherland A, da Silva Antunes R, Frazier A, Rawlings SA, Smith DM, Peters B, Scheuermann RH, Weiskopf D, Crotty S, Grifoni A, Sette A. Negligible impact of SARS-CoV-2 variants on CD4 + and CD8 + T cell reactivity in COVID-19 exposed donors and vaccinees. bioRxiv [Preprint]. 2021 Mar 1:2021.02.27.433180. doi: 10.1101/2021.02.27.433180. PMID: 33688655; PMCID: PMC7941626.
Woldemeskel BA, Garliss CC, Blankson JN. SARS-CoV-2 mRNA vaccines induce broad CD4+ T cell responses that recognize SARS-CoV-2 variants and HCoV-NL63. J Clin Invest. 2021 Apr 6:149335. doi: 10.1172/JCI149335. Epub ahead of print. PMID: 33822770.
Meo SA, Bukhari IA, Akram J, Meo AS, Klonoff DC. COVID-19 vaccines: comparison of biological, pharmacological characteristics and adverse effects of Pfizer/BioNTech and Moderna Vaccines. Eur Rev Med Pharmacol Sci. 2021 Feb;25(3):1663-1669. doi: 10.26355/eurrev_202102_24877. PMID: 33629336.
Peng Y, Mentzer AJ, Liu G, Yao X, Yin Z, Dong D, Dejnirattisai W, Rostron T, Supasa P, Liu C, Lopez-Camacho C, Slon-Campos J, Zhao Y, Stuart D, Paeson G, Grimes J, Antson F, Bayfield OW, Hawkins DE, Ker DS, Turtle L, Subramaniam K, Thomson P, Zhang P, Dold C, Ratcliff J, Simmonds P, de Silva T, Sopp P, Wellington D, Rajapaksa U, Chen YL, Salio M, Napolitani G, Paes W, Borrow P, Kessler B, Fry JW, Schwabe NF, Semple MG, Baillie KJ, Moore S, Openshaw PJ, Ansari A, Dunachie S, Barnes E, Frater J, Kerr G, Goulder P, Lockett T, Levin R, Cornall RJ, Conlon C, Klenerman P, McMichael A, Screaton G, Mongkolsapaya J, Knight JC, Ogg G, Dong T. Broad and strong memory CD4 + and CD8 + T cells induced by SARS-CoV-2 in UK convalescent COVID-19 patients. bioRxiv [Preprint]. 2020 Jun 8:2020.06.05.134551. doi: 10.1101/2020.06.05.134551. Update in: Nat Immunol. 2020 Sep 4;: PMID: 32577665; PMCID: PMC7302222.
Habel JR, Nguyen THO, van de Sandt CE, Juno JA, Chaurasia P, Wragg K, Koutsakos M, Hensen L, Jia X, Chua B, Zhang W, Tan HX, Flanagan KL, Doolan DL, Torresi J, Chen W, Wakim LM, Cheng AC, Doherty PC, Petersen J, Rossjohn J, Wheatley AK, Kent SJ, Rowntree LC, Kedzierska K. Suboptimal SARS-CoV-2-specific CD8+ T cell response associated with the prominent HLA-A*02:01 phenotype. Proc Natl Acad Sci U S A. 2020 Sep 29;117(39):24384-24391. doi: 10.1073/pnas.2015486117. Epub 2020 Sep 10. PMID: 32913053; PMCID: PMC7533701.
Sette A, Crotty S. Adaptive immunity to SARS-CoV-2 and COVID-19. Cell. 2021 Feb 18;184(4):861-880. doi: 10.1016/j.cell.2021.01.007. Epub 2021 Jan 12. PMID: 33497610; PMCID: PMC7803150.