Soumitra Roy, an Indian Origin, Takes an Important Role in Managing Covid Vaccine and Antiviral Pill Supply Chain Globally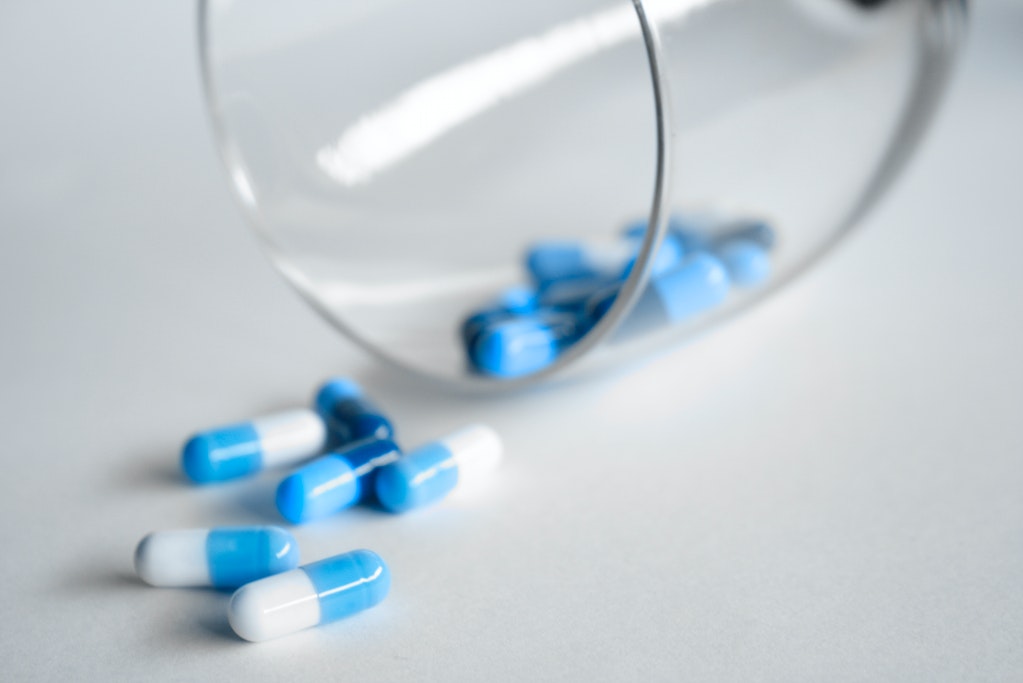 Reading Time:
5
minutes
Dr. Juni Banerjee Phd, Neucrad Health, January 13,2022
Soumitra Roy, one of the covid vaccine supply chain lead for one of the world class company and he wanted to share his experience with the scientific society. He is working as a Sr. Supply Chain Lead for covid Vaccine and Antiviral supply chain and distribution to various countries globally where people desperately need vaccines and tablets.
He supports Pfizer ERP/SAP systems since 2010 and as a lead his team successfully implemented covid
vaccine supply chain dashboard with product allocation tool and then automation to ship the
vaccines 110 countries so far.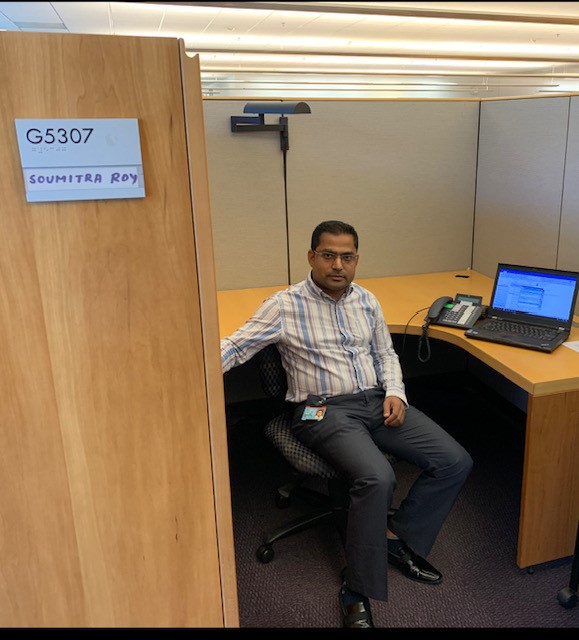 He has total 18 years of supply chain experience with various industries including excellent
knowledge in SAP end to end solutions, including vast experience of the Pfizer ERP supply chain
system with APO and IBP integrated.
In March 2020, when pandemic started, nobody could imagine or thought that this would impact the world like anything, lots of people lost their jobs, shops were closed immediately, hospitals don't have beds to accommodate patients and world is like standstill with so many people died in first 6 months.
Then group of people started researching and inventing the vaccine which could prevent the spread of virus and they made it and vaccine got approved in Nov 2020 in UK and USA. Then Soumita and his team's job started with the responsibility is to take the demand from all the hospitals and institutions from 110 countries and make sure those demands generate the requisitions or production orders to the manufacturing site and supply/distribute the vaccines to those 110 countries.
It was a huge undertake to deliver this vaccine because volume was in millions of doses and we delivered 1.2 billion doses in 2021 itself.
But they had couple of bottlenecks while they were shipping vaccines to those countries like:
How to ship vaccines which needs -40C temperature restriction.
Suppose someone get 1st dose of vaccine in London on 1st Feb, how do you make sure that same person gets 2nd dose of vaccine on 21st Feb, this needs a lot of attention from supply chain perspective.
And then how do you handle that big volume or large-scale manufacturing.
They were able to resolve all the above issues slowly like they came up with a new vaccine which doesn't need that temperature restriction and can be stored in room temperature and then they had introduced 2 new manufacturing sites to produce and 6 LSP/warehouses to store the vaccines and ship out millions of doses globally to 110 countries.
As the omicron surge and covid-19 3rd wave are currently striking our pandemic-weary globe, authorization of Pfizer's first effective antiviral pill against covid-19 by the U.S. Food and Drug Administration (FDA) can be a real game-changer to stop the pandemic devastation. This drug named Paxlovid has been approved on an emergency use authorization (EUA) for treating the moderately-infected Covid-19 adults and pediatric patients (12 years or older with proper body weight) as well as those who are at high risk for hospitalization or death due to progression of Covid-19 to severe stages. Soumitra is really proud to be part of this vaccine supply chain effort, which helps millions of people in need and making an impact to the society.
He shared some scientific details regarding working mechanism of Pfizer-BioNTech Covid-19 Vaccine and Paxlovid for the layman.
Working Mechanism of Pfizer-BioNTech Covid-19 Vaccine:
The mRNA vaccine technology has been utilized by Pfizer and BioNTech scientists for their Covid-19 vaccine development. As we know in such cases, instead of inactivated pathogens, SARS-CoV-2 protein-specific mRNA sequences are generated and introduced inside the body as a vaccination agent. Inside the human body, these mRNA codes for specific proteins aiding the immune system develop specific antibodies to defeat SARS-CoV-2 infections.
Specifically, BNT162b2 uses the mRNA corresponding to one of the spike proteins of SARS-CoV-2 which is studded on the outer surface only. On getting the vaccination, the human body responds by producing that specific spike protein to trigger the immune system and getting defensive on those proteins. If such a vaccinated person gets exposed to SARS-CoV-2, their immune system is supposed to fend off the virus.
Working Mechanism of Paxlovid 
Interestingly, Pfizer's Paxlovid is a cocktail for oral administration and it consists of two components a) nirmatrelvir tablets and b) ritonavir tablets.
Nirmatrelvir is the active antiviral of Paxlovid that inhibits a SARS-CoV-2 protein to stop the virus from replicating.
Ritonavir that suppresses CYP3 A (a liver enzyme that is crucial to metabolizing several drugs including nirmatrelvir) has been found crucial to slow nirmatrelvir's breakdown and help the body to retain it at a higher concentration for a longer period, thus, boosting the therapeutic effectiveness of the Paxlovid treatment.
Some Crucial points about Paxlovid
Paxlovid when gets paired with medicines that also get metabolized by CYP3A can boost the drug's co-administration to higher or toxic concentrations due to the presence of ritonavir in the Paxlovid. Examples of such medications are blood thinners, certain steroids, anti-depressants, anti-seizure medicines, immunosuppressants, drugs for hypertension and high cholesterol, and irregular heart rhythms. Such pairing should be avoided in any case to avoid adverse health and fatality.
Using Paxlovid in people with uncontrolled or undiagnosed HIV-1 infection may lead to HIV-1 drug resistance.  
Moreover, Paxlovid is not recommended for patients with severe liver and renal impairments. 
For the above mentioned, Paxlovid has been approved to be available only by prescription that needs to be taken within five days of the onset of the Covid-19 sign/symptom.
Paxlovid is not authorized to be taken more than 5 consecutive days.
Paxlovid has neither been authorized as a preventional tool of Covid-19 nor as a substitute for Covid-19 vaccination.
Some general side effects of Paxlovid are impaired taste, diarrhea, high blood pressure, muscle pain. 
According to the FDA's viewpoint based on the scientific pieces of evidence available so far, Paxlovid may be helpful for the treatment of the 'mild-to-moderate' stage of covid-19 patients. Scientists conducted EPIC-HR (a randomized, double-blind, placebo-controlled clinical trial) for Paxlovid. They considered the drug for the treatment of SARS-CoV-2 infected non-hospitalized symptomatic adults. Interestingly, Paxlovid showed a significant reduction in the proportion of people with covid-19 related hospitalization or death by 89% (treated within three days of symptom onset or primary endpoint) in comparison with placebo control. Pfizer Paxlovid targeting to provide safe and effective antiviral therapeutics at an affordable price globally. 
The authorization of Paxlovid provides the medical world with an effective tool to combat the covid-19 pandemic, especially when newer and newer variants are emerging and when all the countries irrespective of their economic status are in dire need to have access to these antiviral treatments at an affordable cost to save people from the severity or life-threats of covid-19 disease.
Soumitra is one of the warriors who contributed a lot in executing supply chain management to defeat global Covid 19 crisis.
References:
Mahase E. Covid-19: Pfizer's paxlovid is 89% effective in patients at risk of serious illness, company reports. BMJ. 2021 Nov 8;375:n2713. doi: 10.1136/bmj.n2713. PMID: 34750163.
Wang Z, Yang L. In the age of Omicron variant: Paxlovid raises new hopes of COVID-19 recovery. J Med Virol. 2021 Dec 22. doi: 10.1002/jmv.27540. Epub ahead of print. PMID: 34936106.
Parums DV. Editorial: Current Status of Oral Antiviral Drug Treatments for SARS-CoV-2 Infection in Non-Hospitalized Patients. Med Sci Monit. 2022 Jan 1;28:e935952. doi: 10.12659/MSM.935952. PMID: 34972812.