Covaxin and ZyCoV-D: Recent Update of Covid-19 Vaccine Candidates in India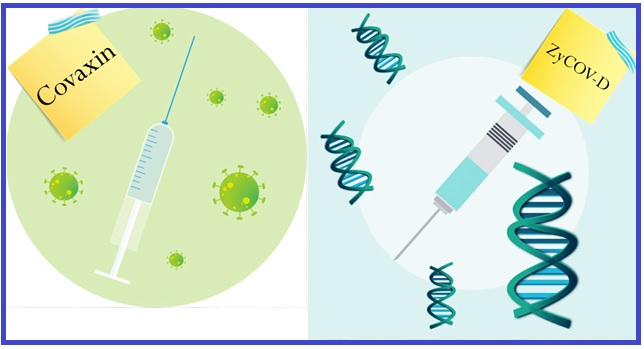 Reading Time:
4
minutes
Dr. Shuvomoy Banerjee, PhD.; from Neucrad Health desk, August 20,2020
More than 2.6 million people of India are currently infected with the novel corona virus out of which more than 52,000 people have died. Vaccines are badly needed at this critical time to build a strong 'herd immunity' and preventing the deadly effects of Covid-19. More than 6 well-known companies of India are leading in Covid-19 vaccine development research alongside the other vaccine manufacturers around the world.
Covaxin: Among them, Bharat Biotech International Limited of Bangalore in collaboration with ICMR (Indian Council of Medical Research) and NIV (National Institute of Virology) developed the first approved Covid-19 vaccine called "Covaxin" (a kind of inactivated vaccine). In June 2020, Covaxin received the necessary approval for human clinical trials from DCGI (Drug Controller General of India) and completed the 1st phase of clinical trials by July. 12 institutes across India including All India Institute of Medical Sciences (AIIMS) New Delhi, AIIMS Patna, Post Graduate Institute (PGI) of Medical Sciences, Rohtak conducted the Phase-I clinical trials for Covaxin on a total of 365 healthy volunteers. The Scientific team of Bharat Biotech has declared that all participants of Covaxin clinical trial program remained healthy and no adverse effects of the vaccine have been found so far. Henceforth, the company has already started the 2nd phase of Human Clinical Trial with Covaxin which we again need to remind ourselves is an Inactivated vaccine.
Inactivated Vaccine:  An inactive pathogen is used as a candidate vaccine in these cases. The pathogen is neutralized by application of a) Heat b) Radiation or 3) Chemical means in the laboratory, by which pathogen's ability to infect is completely destroyed. After vaccination, specific T-lymphocytes and neutralizing antibodies are produced by body's immune system against this inactive pathogen.
ZyCoV-D: Ahmadabad-based biopharmaceutical company Zydus ​​Cadila developed their Covid-19 vaccine "ZyCoV-D" almost simultaneously with the approved Covaxin of Bharat Biotech. Due to the promising results of the Zykov-D in pre-clinical animal trials, Zydus Cadila received necessary approval from DCGI for the Human Clinical Trial phase-I/II. Zydus Cadila collaborated with Department of Biotechnology (DBT, Govt. Of India) to test their Plasmid DNA vaccine on a total of 1,048 volunteers for Clinical Trial-I / II. Zykov-D has achieved considerable success in the 1st round of clinical trials. Now, the DNA vaccine has also embarked on 2nd phase of clinical trials. Now, ZyCoV-D is a DNA vaccine candidate!
DNA Vaccine: In such vaccine candidates, DNA sequence of a pathogen is used for targeting a desired gene. The specific gene fragment is cloned into plasmid by using Recombinant DNA Technology (RDT). It involves modifying the antigen gene of a pathogen by excluding the disease causing sequence inside the desired gene. When this plasmid DNA vaccine is injected into the body, the immune system helps to build up resistance against the pathogen.
Director General of ICMR, Dr Balram Bhargava has declared the successful completion of the 1st phase clinical trial for both these novel coronavirus vaccines i.e. Covaxin and ZyCoV-D and has now reached its 2nd phase human trial. For this:
Scientific teams and researchers from Bharat Biotech and Zydus Cadila will now conduct experiments with larger population for its 2nd phase clinical trials.
For the 2nd phase clinical trials, their target group will mainly include children, healthy adults and the elderly for analyzing the effects of their vaccines in different age groups.
Different doses for each vaccine will be administered to determine their safety, immune response and side effects (if any).
Currently, clinical Phase-II trials have already begun for Covaxin where testing and reviewing blood samples from volunteers at various test centers are being carried out. The people of India are eagerly waiting for the results of its and ZyCoV-D 2nd phase clinical trials so that we can see some hope against Covid-19.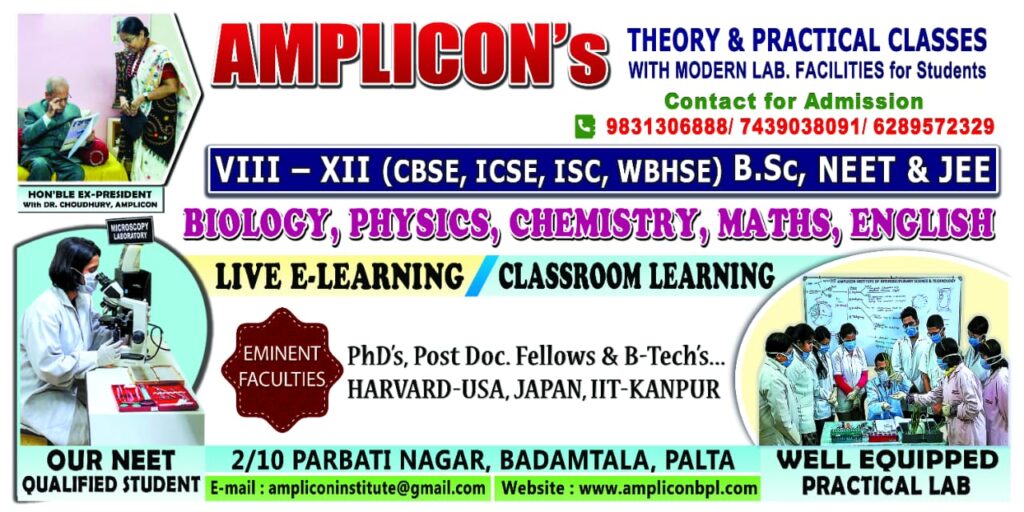 References:
Zhang N, Li C, Hu Y, et al. Current development of COVID-19 diagnostics, vaccines and therapeutics. Microbes Infect. 2020;22(6-7):231-235. doi:10.1016/j.micinf.2020.05.001
Kaur SP, Gupta V. COVID-19 Vaccine: A comprehensive status report [published online ahead of print, 2020 Aug 12]. Virus Res. 2020;198114. doi:10.1016/j.virusres.2020.198114
hen WH, Strych U, Hotez PJ, Bottazzi ME. Curr Trop Med Rep. 2020 Mar 3; :1-4. Epub 2020 Mar 3.
Al-Kassmy J, Pedersen J, Kobinger G. Viruses. 2020 Aug 7; 12(8). Epub 2020 Aug 7.
Coban C, Kobiyama K, Jounai N, Tozuka M, Ishii KJ. DNA vaccines: a simple DNA sensing matter?. Hum Vaccin Immunother. 2013;9(10):2216-2221. doi:10.4161/hv.25893
Sanders B, Koldijk M, Schuitemaker H. Inactivated Viral Vaccines. Vaccine Analysis: Strategies, Principles, and Control. 2014;45-80. Published 2014 Nov 28. doi:10.1007/978-3-662-45024-6_2
https://zyduscadila.com/public/pdf/financial/Zydus_Covid_Vaccine_Update.pdf
https://www.bharatbiotech.com/bharat_news.html