The 90% effective Pfizer-BioNTech Covid-19 Vaccine! Phase III interim finding!!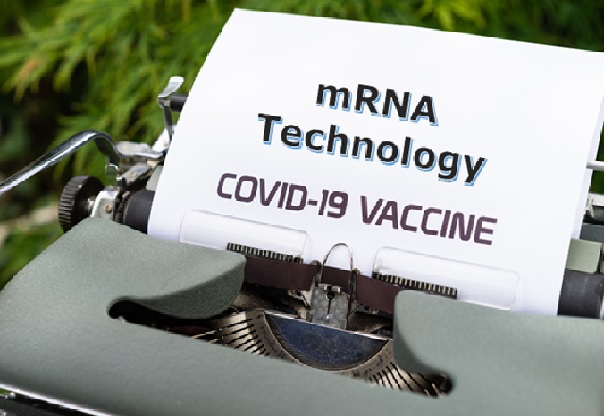 Reading Time:
3
minutes
Shuvomoy Banerjee, PhD; Neucrad Health Desk; November 17,2020
On one hand, SARS-Cov-2 is showing its havoc wrecking on humans and on the other hand numerous vaccines are still in the race for making the most effective vaccine against Covid-19. Humans are eagerly waiting for faster testing, better treatments and complete protection from Covid-19. The wait seems to be over as recently, Pfizer and BioNTech have reported about their m-RNA-based vaccine candidate, BNT162b2 to the globe along with its remarkable effective results.
Introduction:
Both the developers have tested this vaccine on 43,500 people from 6 countries (US, Germany, Brazil, Argentina, South Africa and Turkey) around the globe. So far, they have presented the data for the first ~100 volunteers depicting a requirement of 2 doses given in a gap of 3 weeks for achieving the best results. Surprisingly, 90% of protection can be achieved after a week of the 2nd dose of this vaccine. However, the exact effectiveness of the vaccine needs to be evaluated once the data from all the tested participants get analysed. The companies are hopeful enough to get a significant amount of data by the end of November to further apply for approval from the regulators for emergency basis mass usage.
The topmost priority will be given to health workers and elderly people who are at the maximum risk for Covid-19 infections.
Working Mechanism of Pfizer-BioNTech Covid-19 Vaccine:
The mRNA vaccine technology has been utilized by Pfizer and BioNTech scientists for their Covid-19 vaccine development. As we know in such cases, instead of inactivated pathogens, SARS-CoV-2 protein-specific mRNA sequences are generated and introduced inside the body as a vaccination agent. Inside the human body, these mRNA codes for specific proteins aiding the immune system develop specific antibodies to defeat SARS-CoV-2 infections.
Specifically, BNT162b2 uses the mRNA corresponding to one of the spike proteins of SARS-CoV-2 which is studded on the outer surface only. On getting the vaccination, the human body responds by producing that specific spike protein to trigger the immune system and getting defensive on those proteins. If such a vaccinated person gets exposed to SARS-CoV-2, their immune system is supposed to fend off the virus.
Critical points:
1) Even though no immunization can be destined to be 100% safe, the recent advancements of mRNA vaccine could be more secure than traditional vaccination processes as it doesn't directly introduce viral parts of proteins into the body risking to provoke undesirable immune responses. Since the mRNA vaccines are introduced along with lipid nano-particles, the chances of them being unsafe are probably much less.
2) Of note, since 2 doses of this vaccine are required by each person for maximum Covid-19 protection, more products may be required in near future after getting the necessary approvals. The two companies aim to produce 50 million doses by the end of 2020 and about 1.3 billion by 2021 end.
3) Its storage requires -80 C degree facilities.
Let's hope that BNT162b2 rescues the world from this global Covid-19 pandemic.
References:
Pardi N, Hogan MJ, Porter FW, Weissman D. mRNA vaccines – a new era in vaccinology. Nat Rev Drug Discov. 2018;17(4):261-279. doi:10.1038/nrd.2017.243
Schlake T, Thess A, Fotin-Mleczek M, Kallen KJ. Developing mRNA-vaccine technologies. RNA Biol. 2012;9(11):1319-1330. doi:10.4161/rna.22269