Carmat Total Artificial Heart (C-TAH) approval by the European Commission: Current Medical Trends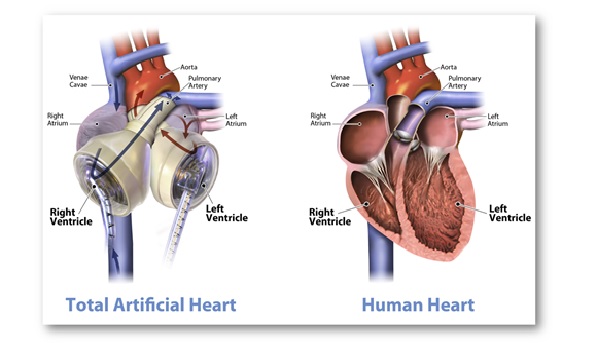 Reading Time:
4
minutes
Dr. Juni Banerjee, Neucrad Health Desk, Jan 31, 2021
At present, at-least 2.6 million people worldwide suffer from heart failure, and about 5% of them reach a stage where even advanced treatment is of no help. Typically, less than 50% of the people live for more than 5 years following being diagnosed with heart failure. Although heart transplantation is the only way out for such critical patients, the procedure is not only very costly but also time-taking due to acute shortage of matching heart donors at an emergency basis. 
To address this problem, the French company Carmat has developed and come up with the world's most advanced artificial heart, or 'Carmat Total Artificial Heart' (C-TAH). The European Commission has given Carmat their long-awaited approval so that they will be able to begin selling artificial hearts later this year i.e., 2021.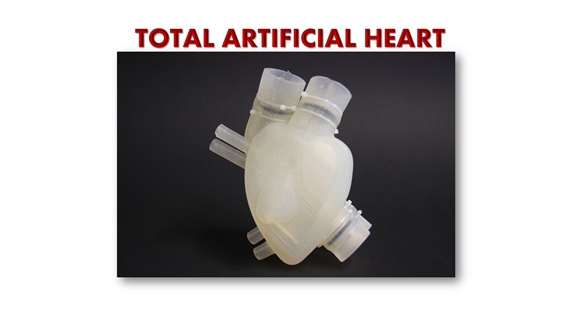 History
The first artificial heart was introduced in 1993 by the famous cardiologist and surgeon named Alain Carpentier. At that time, French industrialist Jean-Luc Lagardere heard about the plan and began researching artificial hearts in various labs. In order to become the main shareholder of the Carmat Company played a major role in this scientific study. The artificial heart project was completed about ten years after the study began.
The requirement of a Total Artificial Heart!
An artificial heart is a pump that can be surgically installed inside the chest of patients who are diagnosed with heart failure. About 85-90 percent of patients have left ventricular failure. Such patients can manage with the help of a small medical device called 'Left Ventricular Assist Device (LVAD)'. However, patients facing bi-ventricular failure where both the ventricles get affected and stop working, have no choice but to seek the help of the TAH.
Of note, Carmat Total Artificial Heart (C-TAH) is a heart replacement device that provides fully pulsatile blood flow and is made up of biocompatible blood-contacting materials. C-TAH intends to serve the end-stage biventricular heart failure patients.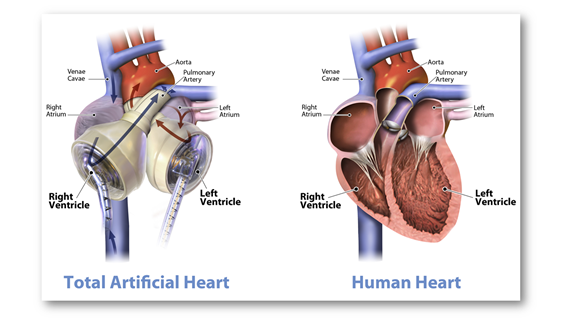 Important features of C-TAH:
Will be readily available in the market, is biocompatible with any human body i.e., it has no restrictions of matching blood type or antibody levels.
Of note, the mentioned device is larger than a normal human heart. It has 2 artificial ventricles and 4 heart valves controlled by an air pump called the 'Freedom Driver'.
Surgery is mandatory for its installation and CT scan is a pre-requisite to check the space inside a patient's chest before fitting the device as because the artificial heart is larger than a normal heart. Of note, in most cases, it sits just fine.
TAH has sensor-based autoregulation.
The device runs on chargeable batteries, allowing the patient to walk normally.
Importantly, TAH by the Carmat company can be implanted temporarily (for 180 days).
The 2 parts of the device protrude out of the body, causing some pain.
Utmost care is needed to avoid any kind of infection. Germs can enter inside the body with different contact points of the device. If not careful enough, the infection continues to grow and becomes harmful for the patients.
Excessive blood clotting in the blood vessels may be seen.
Patients should do the after-surgery check-ups in case they require anti-clotting or anti-infection related medicines.
This particular device normally pumps 70 cubic centimetres of blood. However, in the case of children, short-heightened patients and women, the amount of blood flow should be determined carefully. Advance research is required to adjust the blood volume in the device.
Research is still going on to make this device more suitable for installation and to make C-TAH less painful for the patients. Incidentally, Syncardia Systems and Abiomed, both USA-based companies, are conducting research in the same field along with Carmat. According to Carmat, the unit price of the device can be initially 1.5 thousand Euros. Hopefully, proper and effective use of artificial hearts will be able to significantly reduce the mortality rate of people with heart failure in near future.
References:
Mohacsi P, Leprince P. The CARMAT total artificial heart. Eur J Cardiothorac Surg. 2014 Dec;46(6):933-4. doi: 10.1093/ejcts/ezu333. Epub 2014 Sep 15. PMID: 25228743.
Jauhar S. The artificial heart. N Engl J Med. 2004 Feb 5;350(6):542-4. doi: 10.1056/NEJMp038244. PMID: 14762180.
Cooley DA. The total artificial heart. Nat Med. 2003 Jan;9(1):108-11. doi: 10.1038/nm0103-108. PMID: 12514722.
Gray NA Jr, Selzman CH. Current status of the total artificial heart. Am Heart J. 2006 Jul;152(1):4-10. doi: 10.1016/j.ahj.2005.10.024. PMID: 16824826.
Smadja DM, Susen S, Rauch A, Cholley B, Latrémouille C, Duveau D, Zilberstein L, Méléard D, Boughenou MF, Belle EV, Gaussem P, Capel A, Jansen P, Carpentier A. The Carmat Bioprosthetic Total Artificial Heart Is Associated With Early Hemostatic Recovery and no Acquired von Willebrand Syndrome in Calves. J Cardiothorac Vasc Anesth. 2017 Oct;31(5):1595-1602. doi: 10.1053/j.jvca.2017.02.184. Epub 2017 Mar 1. PMID: 28648774.