Dermatologists must learn and exercise adequate precaution from the death of Mumbai Based Hair Transplantation Patient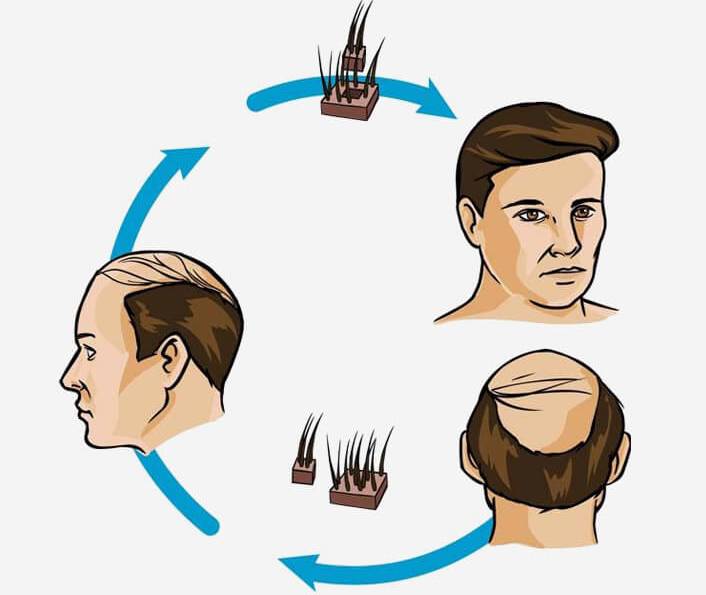 Reading Time:
3
minutes
By neucrad health's own news desk March 19, 2019
Have you heard about the news that a Saki Naka, Mumbai based businessman in his early 40s died within two days after getting his hair transplanted from a posh clinic on March 2019? If initial reports are to be believed, he underwent approximately 9500 hair grafts on a single seating lasting over 12 hours. Though he received immediate medical intervention at a super speciality hospital in Mumbai after complaining of breathing difficulties, doctors failed to revive him. He passed away within 50 hours of his extensive hair restoration surgery (HRS). [3]
What Exactly Happed In The Mumbai Hair transplantation Candidate?
Around two days after the hair transplantation therapy, the candidate complained of breathlessness and swelling on the face and throat. His family members immediately rushed him to Hiranandani Hospital of Powai. The Emergency Doctor diagnosed a life-threatening allergic reaction called anaphylaxis and even summoned a Cardiologist to revive his heart. However, things were too late, and he passed away within 50 hours after his transplantation session. [2]
This incident raised serious doubts over the safety and precautionary arrangements after undergoing hair transplantation treatment. Though the autopsy reports were inconclusive, the Dermatologist of the Chinchpokli based private clinic in Central Mumbai was called by the police to record his statement. He admitted that undergoing more than 3000 grafts in a single setting can have an adverse effect of heath. However, the client insisted on getting all the grafts done on a single session, and it lasted for more than 12 hours. Remaining under the action of anaesthesia for such extended duration can also be harmful to the body. [4]
What Happens During Hair Transplantation?
Hair transplantation is a procedure where Dermatologists remove hair from a donor site and gets them fixed to a bald area on the head. There are multiple reasons for pattern baldness including genetics, stress, hormonal imbalance, and side effects of medication. Usually, the hair care experts remove hair from the back portion of the scalp and transplant them to the front or top of the head. In most of the cases, doctors perform this procedure under local anaesthesia.
What Are The Principal Techniques Of Hair Transplantation?
There are two principal techniques of hair transplantation- follicular unit transplantation (FUT) and follicular unit extraction (FUE). In case of FUT, Dermatologists remove a strip of several inches long scalp from the patient's head and then close the area with stitches. After this procedure, they dissect the extracted scalp into small sections with the aid of a powerful magnifying lens. Finally, doctors implant the dissected sections on the bald portion of the scalp for natural-looking hair growth.
In FUE, Dermatologists make multiple tiny punch incisions on the back of scalp removing hair follicles. Then they make several minute holes with a needle on the bald portion of the scalp and gently inserts the hair follicles at those sites. Doctors also place gauze or bandage over the treated part of the scalp for protection from microbes. The advantage of this method is that the patient can receive up to thousands of grafts at a single session.
After the successful completion of hair transplantation session, dermatologists prescribe pain-relieving medicines, anti-inflammatory medications, and antibiotics for quick healing of the area.
What Are The Possible Complications Of Hair Transplantation?
There are chances of some complications after the hair transplantation procedure including bleeding, post-operative infection, inflammation on the scalp, itching, formation of crust on the scalp on the area from where hair got removed or implanted, infection of the hair follicles called folliculitis, and numbness or lack of sensation.
Finally, we can say that hair transplantation is a revolutionary approach to treating baldness. However, Dermatologists must exercise adequate precaution while carrying out these procedures.
Image: Illustration purpose only. Credit goes to Nhtindia, CC-BY-SA-4.0