'Avian influenza' or Bird flu strikes again!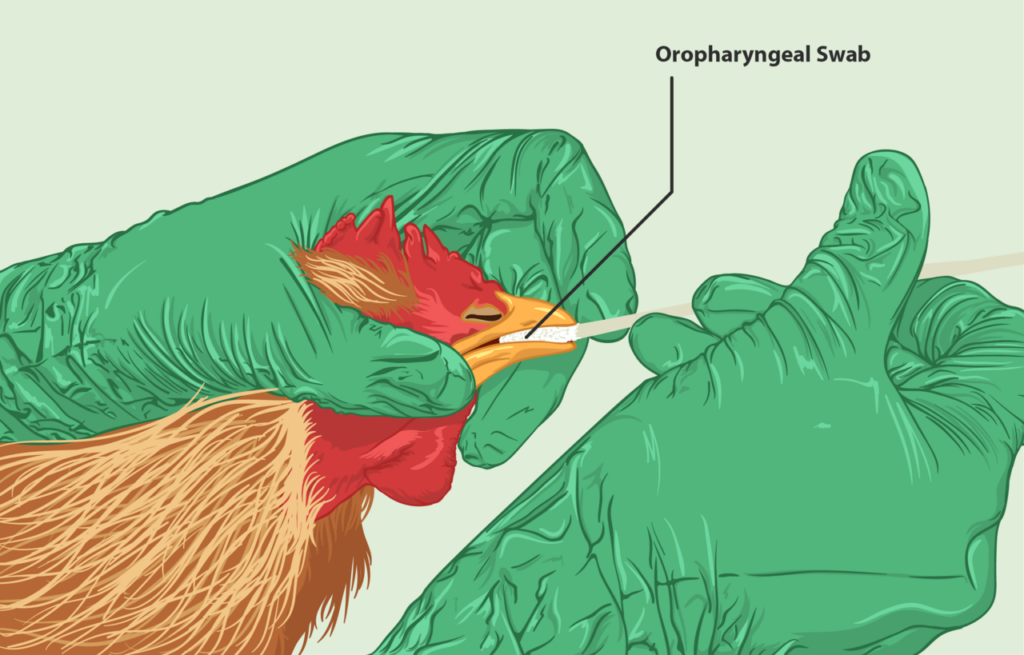 Reading Time:
3
minutes
Dr. Shuvomoy Banerjee, PhD; Neucrad Health Desk, 23 Jan, 2021
Recently Bird Flu has appeared once again in India. The Central government of India has advised all its states to keep an eye on the issue, as because the bird flu is highly infectious in nature. Deaths among birds have been reported from the various states of India viz. Gujarat, Madhya Pradesh and Haryana. The recent Bird flu has also caused death of migratory birds in Rajasthan and at Pong Dam in Himachal Pradesh. Meanwhile, the Delhi government has announced a ban on the import of live birds into the capital as a precautionary measure against bird flu plus many poultry market has been closed e.g., Gazipur (one of largest poultry farms in Delhi) poultry market. In Kerala, the government has declared bird flu a state disaster and ordered their officials to relocate numerous ducks.
Of note, India has activated an action plan for avian influenza. Central inspection teams have already been deployed in Haryana, Kerala and Himachal Pradesh, according to a statement from the Ministry of Fisheries, Animal Husbandry and Dairy. Under this plan, the local authorities have been directed to carefully monitor birds in their areas (wild or domesticated) for any flu-like symptoms and immediately inform the government in case of any unusual death of the birds. According to the program, as soon as news of bird flu will be received, the government agencies will collect those birds for an epidemic investigation, the areas will be cordoned off and finally disinfected. In this regard, samples from 200 dead crows are being examined for bird-flu, that died in the past 1 week in the Hauz-Khas Village and Mayur Bihar areas of Delhi.
History of Bird Flu:
The first case of bird flu occurred was reported from China in 1997. A year later, in 1998, a poultry worker in Hong Kong contracted bird flu. He was the first person to be infected with avian influenza from chickens. Interestingly, this proved to be a "cross species infection" of bird flu. Scientific studies have shown that the bird death rate from this flu infection is much higher.
That is why scientists in India are worried about avian influenza. Although no human-to-human infection transmission has been reported so far, those with low immunity need to be vigilant. Moreover, Indian government has asked to keep an eye on people eating eggs, chickens and other kind of birds. According to the available data in India so far, two strains of bird flu have been identified from the dead birds:
Researchers in Kerala, Madhya Pradesh and Rajasthan have found the H5N8 strain in bird flu.
On the other hand, more deadly H5NI strains have been found in the dead birds from Himachal Pradesh.
Science behind Bird Flu: Genetic Drift
Nature of the influenza virus and the severity of their infection depends on the 2 chemicals hyaluronic acid (HA) and neuraminidase (N) present on the protein coat of the virus. Different strains of the virus are formed depending on the variation of the structure and numbers of these 2 chemicals. The variations mainly occur due to mutations in the genes of the virus, resulting in permanent and newer evolved strains with different infectious powers. This phenomenon is called "genetic drift". The two main examples coming from the Genetic drift in case of bisd flu are the H1N1 and H5N1 strains.
Symptoms of Bird Flu:
In general, bird flu infects a person, the viral disease stays in the body for about 10 days. The main symptoms of bird flu are:
Muscle aches
Sore throat
Runny nose
Discomfort
Regular headaches
Fever
Diarrhoea
Shortness of breath, etc.
However, after getting diagnosed with bird flu, the disease can be managed by taking moderate water, rest, appropriate medicines on the advice of the doctor.
Importantly, prevention is better than cure. Henceforth, it's important for us to be alert about the birds and ourselves with regard to flu like symptoms especially in this Covid-19 pandemic situation.
References
Sendor AB, Weerasuriya D, Sapra A. Avian Influenza. [Updated 2020 Jun 3]. In: StatPearls [Internet]. Treasure Island (FL): StatPearls Publishing; 2020 Jan-. Available from: https://www.ncbi.nlm.nih.gov/books/NBK553072/
Peiris JS, de Jong MD, Guan Y. Avian influenza virus (H5N1): a threat to human health. Clin Microbiol Rev. 2007;20(2):243-267. doi:10.1128/CMR.00037-06
Neumann G. H5N1 influenza virulence, pathogenicity and transmissibility: what do we know?. Future Virol. 2015;10(8):971-980. doi:10.2217/fvl.15.62
Lycett SJ, Duchatel F, Digard P. A brief history of bird flu. Philos Trans R Soc Lond B Biol Sci. 2019;374(1775):20180257. doi:10.1098/rstb.2018.0257