Plasma donation!! Bring a life back to power by sparing a few moments of your life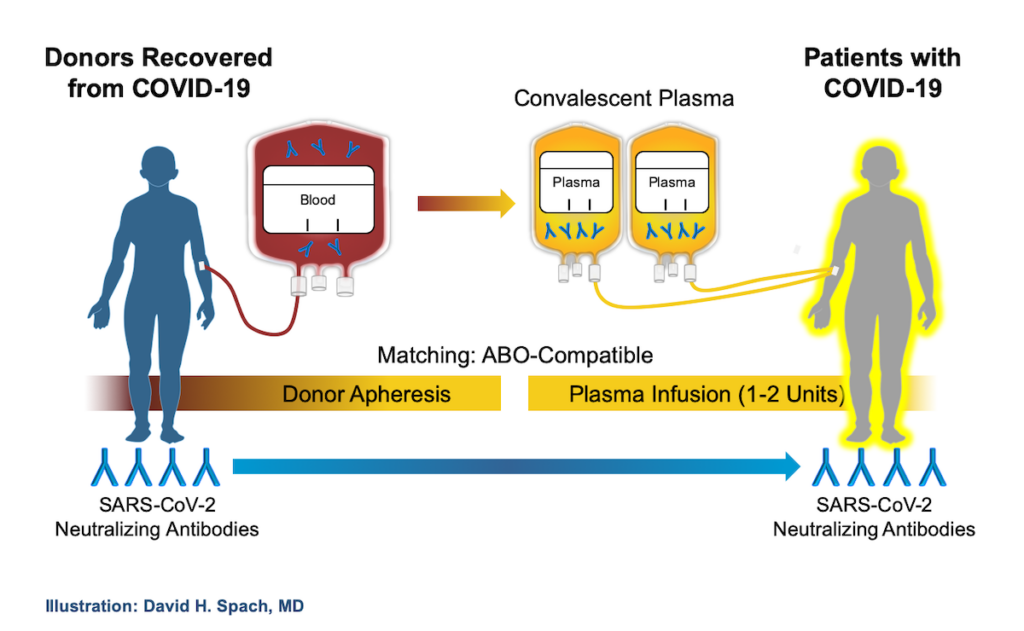 Reading Time:
3
minutes
By Soumya Sarathi Ganguly and Sayan Roy August 9, 2020
Confused about plasma donation? Why a COVID recovered patient should donate plasma and how? Let's clear it today.
Recently doctors from AIIMS, Delhi published an interim analysis of the randomised controlled trial and found convalescent plasma therapy did not affect the mortality rate of severe Covid-19 patients. But they reported it with only 30 subjects. It means the sample size is too small to conclude the effectiveness. In their study, 15 were given standard treatment and 15 were administered plasma therapy. So more research is needed for it.
But recently, Mayo's plasma program (US) shows promising signs of Covid-19 benefit using high dose plasma therapy. High-dose (high antibody concentration) plasma therapy is correlated with fewer deaths in patients with severe Covid-19 when compared with low -dose (lower antibody concentration). Following administration of plasma therapy at seven days, death rate was 6.6% with severe Covid-19 patients who received high-dose plasma therapy but 15.4% in those who received low-dose of it.
According to the ICMR guidelines, plasma therapy still remains as an investigational treatment option for severe Covid-19 patients.
The plasma therapy involves the use of antibodies from the blood of  recovered Covid-19 patients to treat critical Covid-19 patients. A patient who has been tested positive, his/her home isolation period starts from the day when postive report is confirmed by the respective lab. This is day 1. For the next 14-17 days, the patient is kept in home isolation (for mild and asymptomatic cases) and provided with medicines and healthy foods for speedy recovery. After this period, the patient usually visits the doctor for follow-up and tested again. Then patient is declared medcially fit by the concerned doctor. However, immediately he/she cannot donate plasma. 
28 days hold up period is essential after medcially fit declaration. So, after a total of around 40 days, the patient is eligible to donate plasma. IgM which is rapidly elevated after infection, it's concentration becomes lower as soon the infection subsides. Plama therapy doesn't involve IgM, instead IgG is used. In less than 40 days post-infection (i.e. from day 1), IgG antibody level is not elevated at optimum in blood. So, following fit declaration, 28 days hold up period is absolutely essential. However, IgG antibody titre becomes low after 60 days. So, a recovered patient is elgible to donate plasma after 40+ days but within 60 days, i.e, 40-60 days window.
Plasma donation and blood donation is different in many aspects. Unlike blood donation, the plasma donor has to undergo few tests (like blood tests, COVID test and many other tests) before being eligible for donation. These tests are esential for the safety and health concern of the donor and efficacy of the plasma to be donated. A machine automatically seperates plasma from the blood of the donor and the remaining portion of the blood is sent back to the donor. This whole process takes approximately 40-45 minutes. The donor will feel no pain and the basic protocol is almost same as blood donation.
The basic tests before plasma donation is done at CSIR-IICB and Medical Colege blood bank, Kolkata by the authority. The donor is offered pick-up and drop service from Home as well as they ensure proper safety of the donor. For further information and better understanding of the procedure, please contact Dr. Sandip Paul.
Let's meet the authors: